Moving on the ground or through the air can be a challenge for many families, especially for neurodivergent individuals, including kids with sensory needs and anyone who has special needs or neurodevelopmental challenges. If you find yourself flying in and out of Pittsburgh International Airport, a...
Read More
---

"Ah! There is nothing like staying at home, for real comfort." ― Jane Austen The prolific author Jane Austen knew a thing or two about staying home. And for many of us, it's a wonderful feeling to simply relax in our own abode. Perhaps you've got a long desire to watch a favorite show or movie, casu...
Read More
---

No matter how much planning goes into a move, something unexpected is always bound to happen. That's why it's important to have contingency plans set in place. There is an endless list of things that can change on a whim as you're going through a move, which is why our experts at George Moving &...
Read More
---

Known as the "City of Bridges" (and home to more than 400 bridges), as well as "the Steel City" for its steel-manufacturing roots, southwestern Pennsylvania's county seat has gone through quite a magical transformation in recent years. Not only is Pittsburgh the second largest city in Pennsylvania,...
Read More
---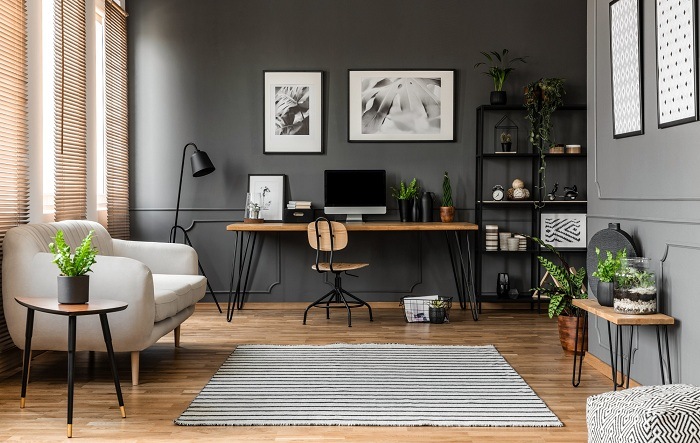 It's here! Back-to-school season has kicked in. For most of North America, kids returning to school ties in to our familiar rhythms of formative years, where our brains naturally move into the pattern of focused study and work spaces. So what does that mean? It means August and September are also th...
Read More
---

Sure, preparing for a move can be quite time-consuming. But after the big moving day arrives, what happens next? How do we begin to settle in to a new place? Although moving can sometimes feel overwhelming, it doesn't have to remain that way. And good news for you, we're here to help. Key Number One...
Read More
---

Quite a few people get intimidated by their garage when it is time to pack and move. From disorganized storage practices to the likelihood of encountering flammable materials, it can be a hassle trying to figure out how to handle common items found in the garage. Here, we've asked our residential mo...
Read More
---

While the summertime is one of the most popular times to move, it can also be one of the most difficult. There are a lot of conveniences with warm weather and having the kids out of school—but you also need to consider the heat. When undergoing a move, whether you're hiring residential movers&n...
Read More
---

The smell of a fresh-cut lawn. Sliding through the sprinkler. Oodles of fireflies and mouthwatering lemonade in jars. Moving through time as if it's endless. If you're conjuring up sweet memories from summers past, then this post is for you. Backyard parties can be a ton of fun when you're young — a...
Read More
---

The movers will arrive later this month. But let's keep in touch! This might be something you've said recently, if by chance you're preparing to move soon. And if you haven't moved recently, as the economy continues to shift to more remote work than ever, combined with a rising cost of living in man...
Read More
---
Subscribe to George Moving and Storage's Blog