Family fun abounds when you're looking for things to do with kids in the Steel City. Whether you're visiting for a few days on vacation, exploring as part of a corporate relocation, or merely looking to have a magical weekend with your family, Pittsburgh offers ample opportunities for parents and ch...
Read More
---

After enjoying the hustle and bustle of the holidays, it's easy to dream about hosting family and friends again soon. Perhaps you were traveling and benefited from some amazing hospitality. Or maybe you're pining for loved ones to come and stay with you a while in and around Pennsylvania. Whatever t...
Read More
---

Recent trends in the Pittsburgh real estate market have been quite favorable for homeowners. With housing prices appreciating in the last quarter around 4.73%, that translates into an annual appreciation rate of 20.32%. So for anybody looking to sell a house this year, that means the potential for a...
Read More
---

According to recent U.S. Census Bureau data, current trends suggest that Pittsburghers have plenty of reasons to celebrate, especially those who are moving into the area. Pittsburgh ranked tops in the "Best Cities for Young Professionals" with its vibrant restaurant scene, bustling nightlife, easy b...
Read More
---

Moving on the ground or through the air can be a challenge for many families, especially for neurodivergent individuals, including kids with sensory needs and anyone who has special needs or neurodevelopmental challenges. If you find yourself flying in and out of Pittsburgh International Airport, a...
Read More
---

"Ah! There is nothing like staying at home, for real comfort." ― Jane Austen The prolific author Jane Austen knew a thing or two about staying home. And for many of us, it's a wonderful feeling to simply relax in our own abode. Perhaps you've got a long desire to watch a favorite show or movie, casu...
Read More
---

Known as the "City of Bridges" (and home to more than 400 bridges), as well as "the Steel City" for its steel-manufacturing roots, southwestern Pennsylvania's county seat has gone through quite a magical transformation in recent years. Not only is Pittsburgh the second largest city in Pennsylvania,...
Read More
---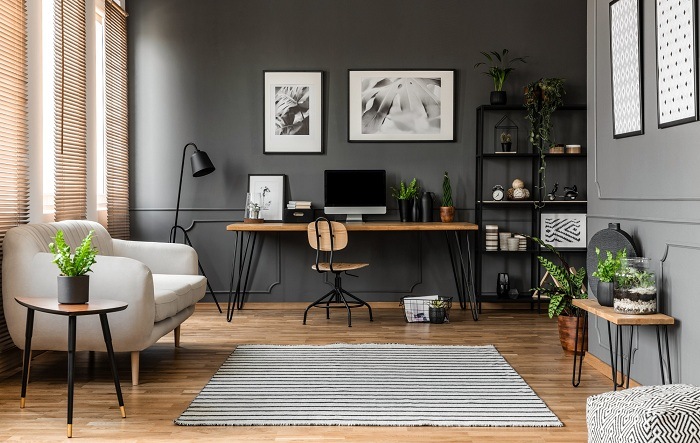 It's here! Back-to-school season has kicked in. For most of North America, kids returning to school ties in to our familiar rhythms of formative years, where our brains naturally move into the pattern of focused study and work spaces. So what does that mean? It means August and September are also th...
Read More
---

Sure, preparing for a move can be quite time-consuming. But after the big moving day arrives, what happens next? How do we begin to settle in to a new place? Although moving can sometimes feel overwhelming, it doesn't have to remain that way. And good news for you, we're here to help. Key Number One...
Read More
---

The smell of a fresh-cut lawn. Sliding through the sprinkler. Oodles of fireflies and mouthwatering lemonade in jars. Moving through time as if it's endless. If you're conjuring up sweet memories from summers past, then this post is for you. Backyard parties can be a ton of fun when you're young — a...
Read More
---
Subscribe to George Moving and Storage's Blog